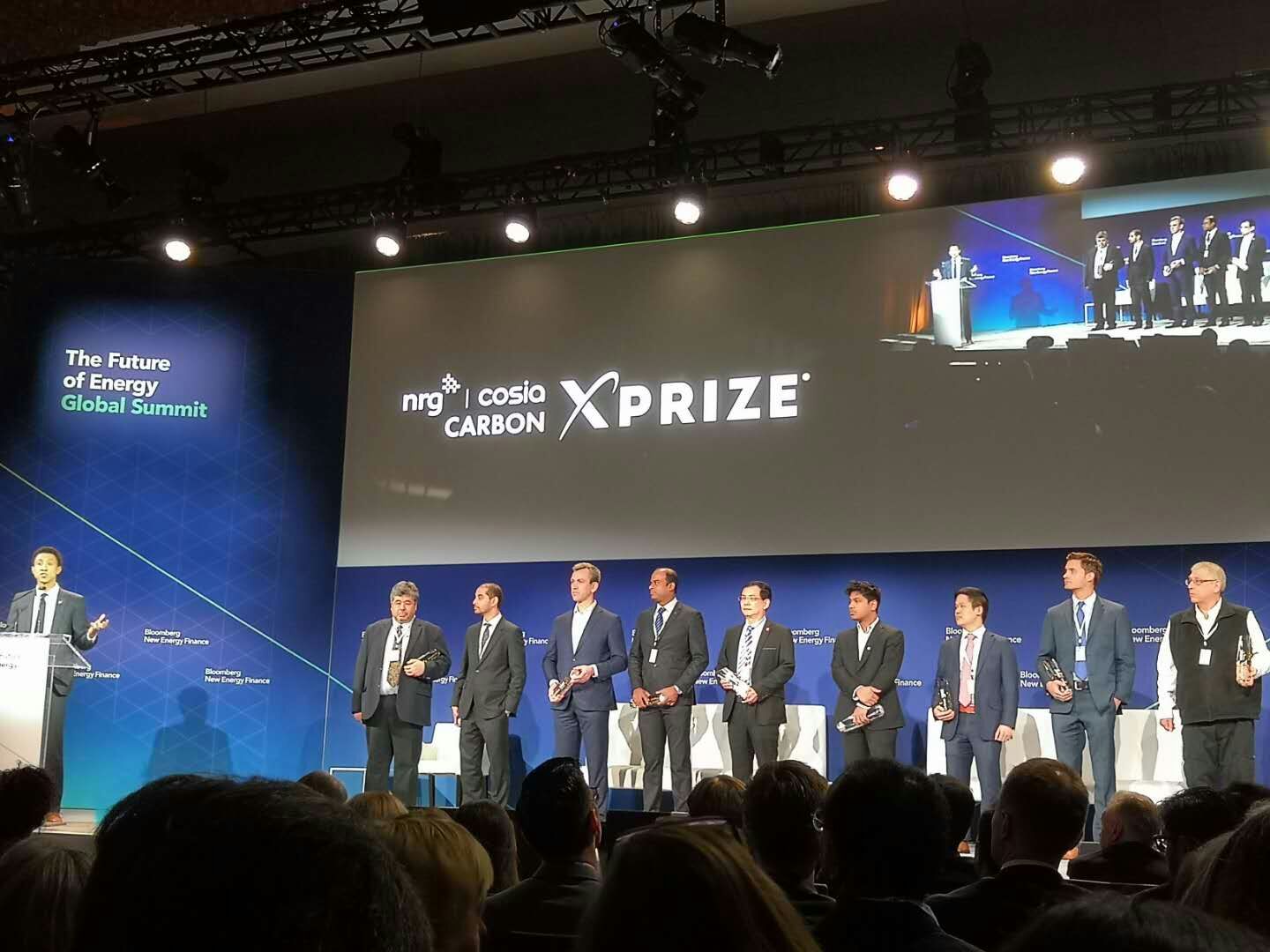 Suzhou, China - On April 9, at the Bloomberg Future Energy Forum in New York City, Carbon XPRIZE announced 10 finalists in its race to develop new technologies to lower carbon-dioxide emissions. Teams will split an incentive of $5 million to scale up their ideas and present them for the top prize of $20 million. C4X has been awarded as one of the 10 finalists.
Green Carbon Technology (Suzhou) Co., Ltd., as well as its Team C4X (China Canada CO2 Conversion X) is dedicated to transform CO2from flue gas into treasure. Based in China, Canada and in the USA, our company leads the world's carbon economy and turns the CO2 from liability into treasure worth trillion dollars. C4X team has been developing technologies to capture CO2from flue gas of power stations, cement plants, etc, convert it into high-value basic chemical materials and new source of energy, including ethylene carbonate (EC), ethylene glycol (EG), and methanol etc. We also utilize supercritical CO2to make foamed nano-fiber reinforced plastic products.
For further information, please contact info@ccccx.net.